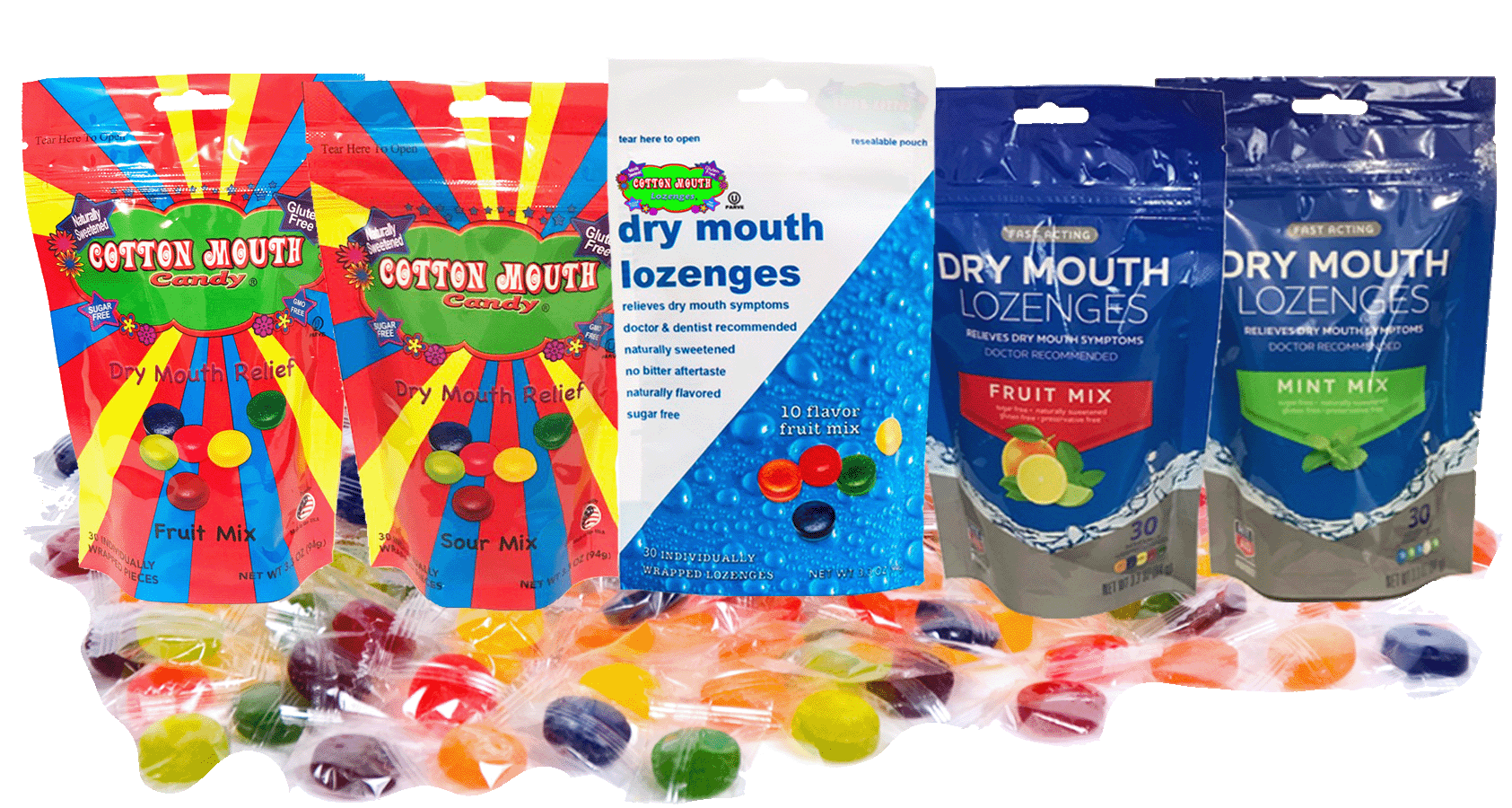 The flavors are amazing... my mouth is no longer dry... The taste cannot be beat.
Lauren F. Morris
Anyone who suffers from dry mouth, I would definitely steer you to this amazing product!!
Kathleen
I have Sjögren's syndrome which causes terrible dry mouth... I LOVE THEM!
Donna Bardou
FANTASTIC PRODUCT, one that LIVES UP TO WHAT IT IS SAID TO ACCOMPLISH.
Jeff Correll
I am a type 2 diabetic and have been enjoying Cotton Mouth Lozenges for over a year now... (it) is very convenient especially when I'm on the road.
Dr. Leonard Sherman
These Lozenges are such a blessing to me because I have very bad dry mouth and it really helps.
Mrs. Hart
Cotton Mouth Lozenges are terrific!  All the fruit flavors are great and there is no bitter aftertaste!
Bonnie Spear - Dir., Blakemore Children's Center
These are seriously life changing!!!  I'm not stepping foot outside my house without my COTTON MOUTH LOZENGES!
Meagan Parson Bowers
...awesome and delicious...  it is sugar-free, gluten-free and Kosher.
Bayla Lowy
We have tried everything & OMG these have been the best and I can actually see a difference and it has only been a few days!
Heather Clarke
It provided instant relief for my dry mouth.  Your product does what it says and also tastes great!
Andrew Glasser
Reasons for Dry Mouth
---
Prescription Medications

Non-Prescription Medications

Sjögren's Syndrome

Cancer Treatment

Diabetes

Oral Conditions

Tobacco Use

Parkinson's Disease

Public Speaking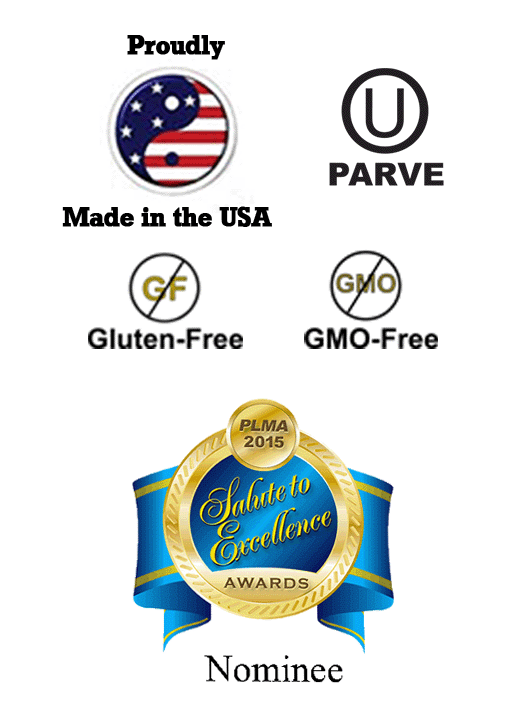 Welcome To Cotton Mouth

®

Lozenges!
Cotton Mouth® Lozenges are a DELICIOUS tasting special formulation that includes an ALL NATURAL ingredient blend used to relieve dry mouth. The Cotton Mouth® Lozenges formula was developed by a traditional Martial Arts Master who learned that certain roots and herbs help stimulate saliva. Through his learning process he became interested in helping people that suffer from chronic dry mouth usually associated with prescription, non prescription medicines, cancer treatments, age related issues and many other maladies. He decided to tackle the problem from an Eastern philosophy based on his training. The all natural ingredients that are used penetrate the body when eaten and help to increase saliva production, bringing a balanced and holistic approach to the problem.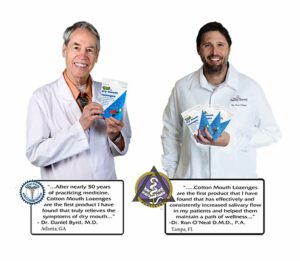 2019-06-19